Save With The Best
Pro Floors Inc
Since 2003
Save With The Best
Pro Floors Inc
Since 2003
Save With The Best
Pro Floors Inc
Since 2003
COVID-10 Update:
The Coronavirus (COVID-19) situation is evolving quickly. We have been actively monitoring updates from federal, state, and local authorities, and we want to make sure our staff, vendors, customers, and installers are as safe as possible during our ongoing attempts to provide uninterrupted service. Pro Floors Inc. is taking proactive steps to ensure our installers follow the best practices as outlined by the CDC (Center for Disease Control and Prevention) upon entering any property. We encourage you to do the same. Since our work in servicing residential properties is considered an essential service, we will still be operational until further notice.
What We Do
About Pro Floors
Deme Ferreira, CEO and founder of Pro Floors Inc., has been in the
floor covering 
business since 2003. After many years of installing and working in the sales field, he decided that owning a business was the right path for him. Deme runs his business with passion and integrity, always having God, his wife, two children, his staff and all his customers in mind.
Pro Floors Inc. is a family-owned company that strives to meet customers' needs and expectations. Great quality, at the lowest price, is the basis of our business! Pro Floors Inc. continues to have a growing business because we make sure every customer is completely satisfied after the job is done.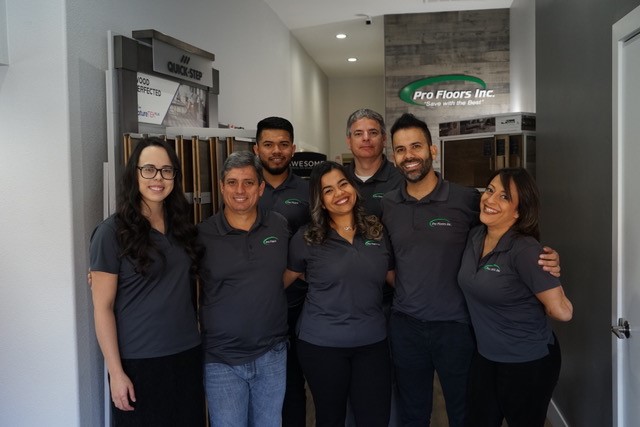 Serving the greater Sacramento Area: Sacramento, Yolo, El Dorado, Placer, Sutter, Yuba and Nevada Counties